Best natural Anti-aging, natural
techniques in the beauty industry
Geraldine's focus at DERMOTECHNOLOGY has been, to train and develop her personnal best natural Anti-aging, natural techniques in the beauty industry. She has trained and mentored no less than 3 of the Best of Paris award-winning artists in permanent makeup. She has been creating her first brand in 2001 in Saint Tropez, having celebrities and made many interviews in the press newspaper on the French riviera.
She has been certified since 1991 and she is a Certified medical Micropigmentation Instructor since 2002 and attended The French Academy of Micropigmentation, Licensed Cosmetologist since 1988. Geraldine is also the CEO of DERMOTECHNOLOGY, launched in 2011 in France and now in the USA since December 2016.
Her passion for the industry and innate ability to cultivate talent positions her as a lead trainer, teacher, mentor and an Artist high enhances your natural features with harmony. Geraldine is an expert in color theory and she can customize the brow shape and lips contours to suit an individual client with her technical skills. She has been instructing professionals and identifies the method that will be successful for an individual face based on their age, skin type, lifestyle, priorities, and other factors.
It's vital to have a full toolbox of alternative options to meet your needs and expectations, to be 100% satisfied and feeling sparkling!.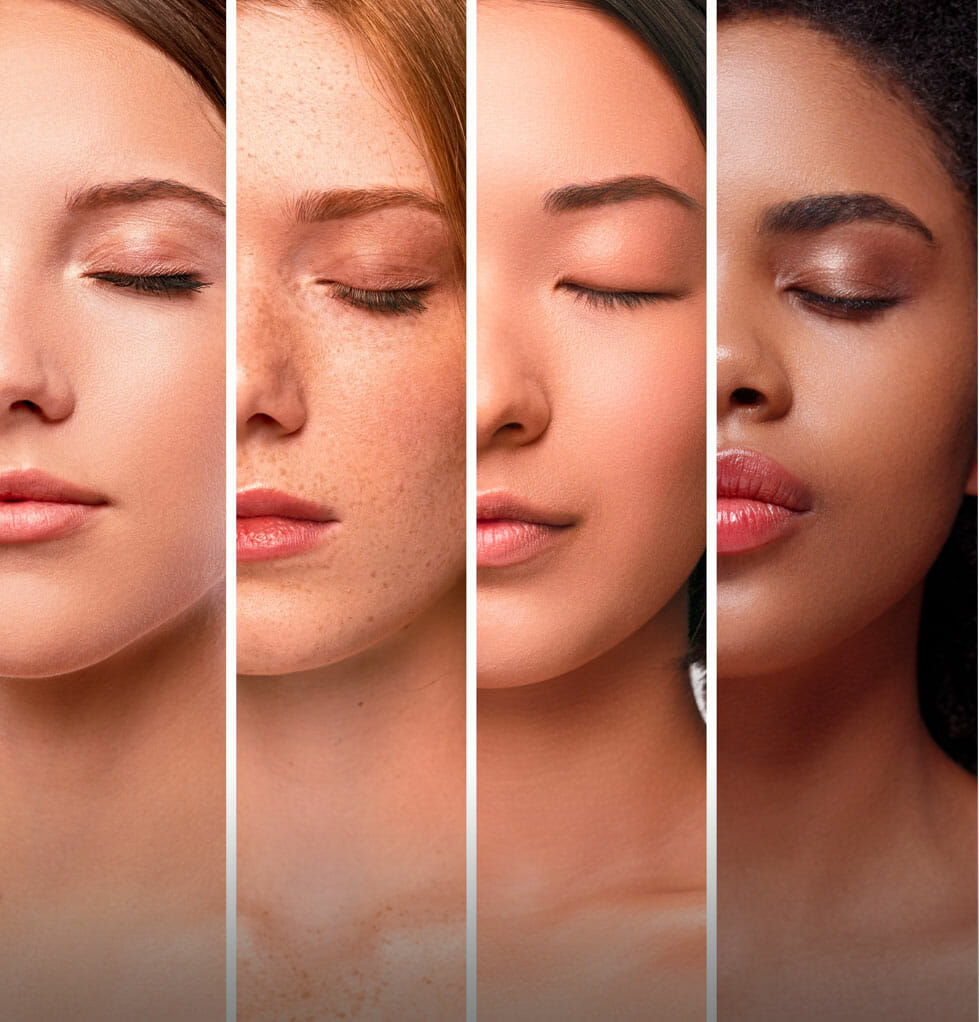 Organic nano pigments 100% safe
No Swelling, Instant skin healing, Exclusive Cryo technique, Sterilized pigments +Aloe vera + Bisabolol + vitamin E +
How does it work? Which kind of pigments?
Our micro pigmentation artists gently deposit color pigments under the skin with a tattoo needle. The pigments used are Vegan, natural and sterilized, can be used on reactive or cancerous skin and have no metals or artificial dyes, 100% Safe!
How long does it take?
Appointment times vary depending on the service (brows, lips, etc) and whether it's a new application or a touchup. Most services are between 1 and 2.5 hours.
Does it hurt?
We use topical anesthetics to numb your skin and a cryo soothing and healing french technic right after the session, so any discomfort you might feel is minimal.
Is it safe?
Completely. We use a new disposable, sterile needle for each client and we make sure to thoroughly disinfect all tools and machines.
Permanent makeup is perfect for clients with:
Difficulty in applying makeup, or to correct contours and shapes
Busy schedules
Makeup allergies
Active, sporty lifestyles
A desire to look their best at all times
Hair loss from chemo or radiation therapy
Sparse/thinning eyebrows
Undefined lash line
Fading/pale lips
Tearing eyes
A mastectomy (areola reconstruction) ON ESTIMATE FREE CONSULTATION
Contact lenses
Burns
Scars on estimate ON ESTIMATE FREE CONSULTATION
Alopecia ON ESTIMATE FREE CONSULTATION
Vitiligo ON ESTIMATE FREE CONSULTATION
Corrective work or even removal from an advanced artist ON ESTIMATE FREE CONSULTATION
Microblading | Permanent Makeup Training