DERMOTECHNOLOGY CARES ABOUT YOU!
Recognize certified spa around the world by their buttons wich indicates that the institute respects DERMOTECHNOLOGY's protocols. This is a way to be sure of the use of our natural serums and cosmetics specily and clinicly formulated for optimal results.
Free of Parabens, artificial colors/chemicals/ingredients, mineral oils, silicons, SD-alcohols, and Sulfate and Phthalate additives.
WORLDWIDE DISTRIBUTION
Whose Ambassabors SPA in: Monaco, Cannes, Roquebrune sur Argens, Saint-Tropez, Marseille, Paris, New York, Los Angeles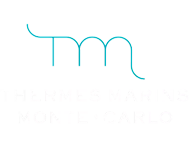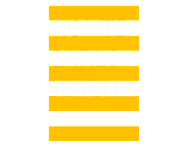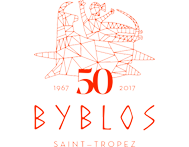 BECOME A PARTNER OF DERMOTECHNOLOGY
Since the creation of DERMOTECHNOLOGY® in March 2012, we have been providing a unique, sustainable, non-invasive, safe and above all, that can be combined with other treatments.
CONTACT US
Important advantages
Get a high ROI (Return On Investment)
Ask for territorial exclusivity
A marketing package GIFT + possibility of acquiring a lot of 500 personalized flyers (with your logo and your visual identity).
Take advantage of exceptional offers from our dedicated website for professionals
Professional formation
We train all our partners to use the DERMOTECHNOLOGY Concept. For this, we send you a training book, then we do training. Two solutions are available to you:
An experienced professional trainer comes to your Spa location to do the training
An experienced professional trains you online
Each participant receives a training certification at the end of their training.
We also invite our partners to come back to us for further training or upgrading.
DERMOTECHNOLOGY Concept is a professional device, high-tech, tactile, lightweight (2 Lbs), maintenance free and 2 years warranty.
To actively participate in skin rejuvenation, this innovative concept uses 7 micro-currents combined with the electroporation method. This technology ensures optimal penetration of our serums into the cells. This increases the productivity of elastin and collagen while improving muscle tone.
It is a real alternative to injections or surgery offering immediate, progressive and lasting natural results.
We have developed several personalized skin care protocols for face and body. They are unisex, non-invasive, painless, combinable with other technologies and adapted to all skin types and concerns. Their duration varies from 30 minutes to 1 hour. Some of them are hands-free.
Finding solutions to skin problems is a passion, which is why we are always looking for new protocols and combination techniques to perfect our protocols. We evolve for you and with you!
TESTIMONIALS FROM OUR
VALUED SPA PARTNERS
Sev Laser Aesthetics
Hrush famous Hollywood makeup artist, with Skin By Tina
SPA RESERVE
Professional interview with Shelley, an aesthetician for many years
SPA VOLUPTE
Nice, French Riviera I Partner Since 2013
SOMERVILLE CLINIC
One of our valued partners, Kate, using our unique technology!
Seen in The SASS show on the Mixed Makeup Youtube channel.Susan Yara has experienced a full face treatment with our DERMOTECHNOLOGY Concept Device.

Previous Next
VIEW ALL VIDEOS
Spa Partners